Child Protection Services (CPS): A program to protect the health and welfare of children by encouraging the reporting of known or suspected child abuse or neglect. Family Service Specialists conduct assessments of allegations of child abuse or neglect. Services may be recommended or required depending on the family situations. To make a report of suspected child abuse or neglect, please complete the SFN 960 Report of Suspected Child Abuse or Neglect and mail, fax, or drop off the form at our office. An intake worker also is available to take reports by phone or walk in (face to face) Monday through Friday from 8:00 AM to 4:30 PM CST. For child protection emergencies after business hours, please contact your local law enforcement agency. For additional information, please see the North Dakota Child Protection Program.
Childcare licensing is required for anyone providing care to more than 5 children or more than 3 infants under 2 years of age. Licensed providers can participate in the Child Care Assistance Program, if they care for children who qualify, and the USDA Food Program. For more information or if interested in becoming a licensed provider please visit https://www.nd.gov/dhs/services/childcare/. Parents seeking licensed childcare can access information regarding local providers by accessing the Find Child Care link on the Child Care Aware of North Dakota website at https://www.ndchildcare.org.
Buffalo Bridges Human Service Zone – Jamestown Office
116 1st St E
Jamestown, ND 58401
(701) 952-6850
Jamestown Police Department
206 6th St SE Suite #101
Jamestown, ND 58401
(701) 252-2414
Stutsman County Sheriff's Department
205 6th St SE Suite #102
Jamestown, ND 58401
(701) 251-6200
In case of an emergency, please call 911.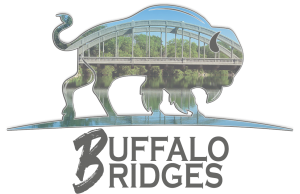 116 1st St E
Jamestown, ND 58401
(701) 952-6850 (Main)
Toll-Free 1-866-614-6005 or (701) 328-1000 (Eligibility)
Upcoming Events
Weather
{{current_weather.dt | momentjs( atts.date )}}
{{current_weather.temp | temp}} °{{units}}
{{day.dt | momentjs(atts.date)}}
{{day.temp | temp}} °{{day.temp_min | temp}} °{{units}}
{{current_weather.temp | temp}} °
Humidity: {{current_weather.humidity}}%
Clouds: {{current_weather.clouds}}%
Wind ({{current_weather.wind.deg}}): {{current_weather.wind.speed}}{{units_wind}}
{{current_weather.desc}}
{{day.dt | momentjs(atts.date)}}
{{day.temp | temp}}°
{{day.temp_min | temp}} °