New Customer Service Experience
As of February 13th, 2023, North Dakotans can get answers to questions, report changes and get help applying through one toll-free phone number to the new Customer Support Center at 866-614-6005, 711 (TTY), Monday – Friday, 8:00 AM – 5:00 PM Central.
There will also be one place to send documents using one fax number (701) 328-1006, one email applyforhelp@nd.gov, and one mailing address: Customer Support Center, PO Box 5562, Bismarck ND 58506.
The new Customer Support Center team will answer questions and help North Dakotans apply for Medicaid, the Supplemental Nutrition Assistance Program (SNAP), heating assistance, child care assistance and the Temporary Assistance for Needy Families program. About 154,000 North Dakotans of all ages participate in these programs annually.
To apply online go to https://applyforhelp.nd.gov.
Individuals can still drop off documents or apply in-person at a local human service zone office for programs that support economic well-being.
Walk-in Intake Hours
Monday 10:00 AM – 4:00 PM
Tuesday 10:00 AM – 4:00 PM
Wednesday 10:00 AM – 4:00 PM
Thursday 10:00 AM – 4:00 PM
Friday 10:00 AM – 4:00 PM
Programs
• Child Care Assistance: (CCAP) A federal program to provide financial assistance to low-income families to meet their child care expenses resulting from employment, education or training.
• Children's Special Health Services: A state funded program administered by the county to identify, diagnose, and treat children who have congenital handicaps or other conditions resulting from injuries or illnesses. Eligible families must meet income guidelines.
• General Assistance Burial Program: A program that assists with the payment of burial expenses for indigent individuals in which no other means to pay for services is available. For more information about the program, please contact our office at (701) 952-6850
o According to ND Law, surviving family members have a responsibility to for burial expenses for their deceased family members. To determine if you qualify for coverage, please contact our office at (701) 952-6850.
• LIHEAP (Seasonal and Emergency): To provide assistance to eligible households to partially offset the rising costs of home energy and prevent the loss of services in situations when unpaid charges jeopardize their safety.
• Medical Assistance: (MA) A program designed to assist eligible individuals and families to obtain health care.
• Supplemental Nutrition Assistance Program: (SNAP) A cooperative effort of County, State and Federal governments to assure proper nutrition for eligible participants, by increasing their food buying power.
• Temporary Assistance to Needy Families: (TANF) A program to provide financial assistance to children, deprived of parental support, who are in need of money for food, shelter, clothing, and personal needs. Included is TANF Kinship Care, a program providing cash assistance to families caring for related children who have been placed in their care by County Social Services and who have been deemed to require additional financial support.
Affordable Care Act
• For information on the Federal Exchange click here.
• For information on the Medicaid Expansion click here.
• Assistance is available daily 8:00 AM – 4:30 PM Central to help answer any questions.
• Apply by phone: 1-800-318-2596 TTY: 1-855-889-4325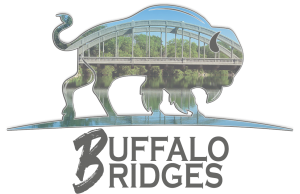 116 1st St E
Jamestown, ND 58401
(701) 952-6850 (Main)
Toll-Free 1-866-614-6005 or (701) 328-1000 (Eligibility)
Upcoming Events
1 event,
Offices Closed (Christmas Day)
Weather
{{current_weather.dt | momentjs( atts.date )}}
{{current_weather.temp | temp}} °{{units}}
{{day.dt | momentjs(atts.date)}}
{{day.temp | temp}} °{{day.temp_min | temp}} °{{units}}
{{current_weather.temp | temp}} °
Humidity: {{current_weather.humidity}}%
Clouds: {{current_weather.clouds}}%
Wind ({{current_weather.wind.deg}}): {{current_weather.wind.speed}}{{units_wind}}
{{current_weather.desc}}
{{day.dt | momentjs(atts.date)}}
{{day.temp | temp}}°
{{day.temp_min | temp}} °