RATES
PELICAN POINT CAMPGROUND
Please visit Lazy Fish of Pelican Point's official website for more information.
LAKESIDE  CAMPGROUND
RV Campsites With Electrical & Water – $30.00/night
Primitive (Tents) – $15.00/night
Sleeping Cabin – $55.00/night
Please note that sleeping cabins are a maximum of 5 guests.
PARKHURST RECREATION AREA
Primitive Only (No Electrical Or Water) – $10.00/night
RV dump station and non-potable water.
JAMESTOWN RESERVOIR UNDESIGNATED
No Charge – Primitive camping on reservoir lands outside developed recreation areas is permitted (subject to rules and regulations pertaining to sanitation, vehicle traffic, fires, etc.) except at sites/areas specifically prohibited by the Park Board, and so designated. Primitive camping is prohibited within the area extending from Jamestown Dam on the south to the north end of Cabin Area "A" on the west side of the reservoir and to the north end of Cabin Area "B" on the east side of the reservoir.
Please Note: Camping within a designated campground, or primitive camping areas as described above, by an individual or group of individuals for more than 14 days within a 30-consecutive-day period is prohibited. Said 14-day limit further applies to the camping unit or other personal property.
POLICIES
Reservation Guarantee Deposit: A credit card deposit equal to the registration charges for your first night stay is required to guarantee a reservation. Deposit is charged at the time of the registration.
Cancellation Requirements For Deposit Refund: If you cancel your reservation or any part of your reservation 14 or more days in advance of your scheduled stay, you will receive a refund less a $10 cancellation fee for each campsite or camping cabin reserved. If you cancel your reservation 13 or less calendar days in advance of your scheduled stay, you will receive a refund less the first night's camping fee for each campsite reserved. No refunds will be given for early departures.
All reserved camping holiday weekends (Memorial Day, July 4th and Labor Day) are required to book a three-night consecutive stay, with the most common days of Friday, Saturday and Sunday.
Non-registered patrons will be charged $5.00 per person for use of shower facility.
Please note we cannot be held responsible for weather, illness, work schedules or other situations affecting our guests and therefore, we adhere to our cancellation policy regardless of circumstances.
Visitor Vehicle Policy: Each reservation is allowed two vehicles, excluding RV and camper-trailer, per campsite. The concessionaire has the discretion to charge up to $5.00 per vehicle for any additional vehicles parked at the campsite.
Tent Policy: Campsites rented for RV's and camper-trailers will be charged $10.00 for each tent staked at the campsite.
Winter Storage: Currently not offered.
Damages: Any damage to property belonging to Stutsman County or the campground concessionaire will be added to your balance due.
For general information about County Parks contact the Park Superintendent at (701) 368-1365 or via the Stutsman County Auditor's Office at (701) 252-9035. For campground information and reservations, please contact the campground concessionaires listed below.
Pelican Point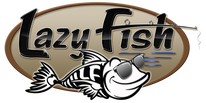 Lazy Fish, LLC
Online Reservations
(701) 952-2222
darin@lazyfish.camp
  8310 28th St SE
Lakeside Campground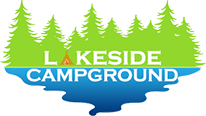 Run by County currently, contact Parks Superintendent.
Online Reservations
(701) 368-1365
3225 E. Lakeside Road
Upcoming Events
Weather
{{current_weather.dt | momentjs( atts.date )}}
{{current_weather.temp | temp}} °{{units}}
{{day.dt | momentjs(atts.date)}}
{{day.temp | temp}} °{{day.temp_min | temp}} °{{units}}
{{current_weather.temp | temp}} °
Humidity: {{current_weather.humidity}}%
Clouds: {{current_weather.clouds}}%
Wind ({{current_weather.wind.deg}}): {{current_weather.wind.speed}}{{units_wind}}
{{current_weather.desc}}
{{day.dt | momentjs(atts.date)}}
{{day.temp | temp}}°
{{day.temp_min | temp}} °